Narcissistic Abuse: Learn How to Recognize, Recover, Survive, and Become Free from Toxic Relationships, Emotional Abuse, Narcissistic Ex, and Narcissistic Mother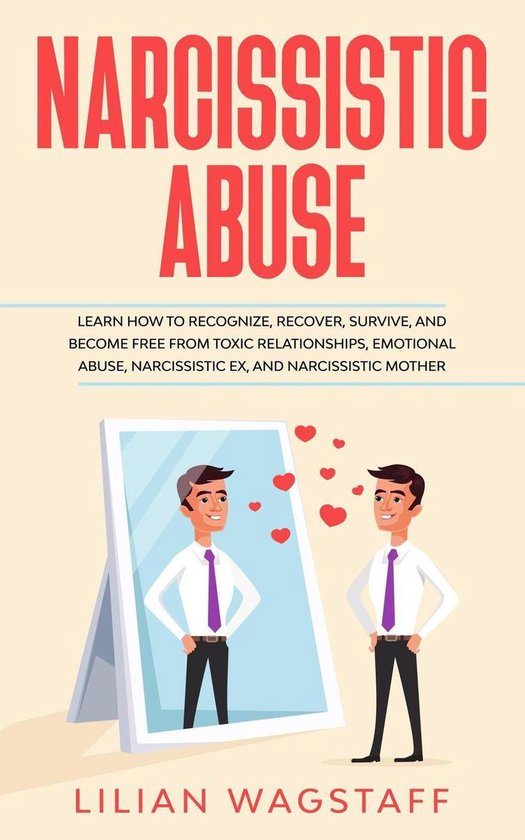 € 1.99
Narcissistic Abuse: Learn How to Recognize, Recover, Survive, and Become Free from Toxic Relationships, Emotional Abuse, Narcissistic Ex, and Narcissistic Mother
Kijk voor 'Narcissistic Abuse: Learn How to Recognize, Recover, Survive, and Become Free from Toxic Relationships, Emotional Abuse, Narcissistic Ex, and Narcissistic Mother' bij de volgende boekwinkels:
Are you in a relationship with someone whose narcissistic tendencies make you question your sanity and just about everything you believe in?

And are you looking to entangle yourself from their web of manipulation, gaslighting, emotional blackmail and other forms of emotional abuse to have your life, self-esteem and self-confidence back?

If you've answered YES, keep reading…

You Are About To Learn How To Free Yourself From A Narcissist Or Toxic Relationship, And Heal And Recover From The Effects Of Emotional Abuse To Finally Lead A Normal, Happy Life!

Did you know that prolonged narcissistic abuse can lead to serious mental illness and post-traumatic stress disorder (PTSD)?

Like other forms of emotional abuse, narcissistic abuse is deeply life-altering; it can knock the strongest of us into an emotional tailspin and forever undermine our sense of security about most aspects of life, and force us to make unwarranted changes in how we live.

Your presence here means that you have suffered in the hands of a narcissist for a while and you wish to break free from their abuse to have your life back.

I imagine you've been asking yourself:

Why are people so toxic and heartless?

How do I forget the emotional abuse and heal fully?

Why is it so difficult to change a narcissist?

How can I handle a narcissist confidently?

Where and how do I start my journey of recovery?

If you have, then this beginners' book is definitely what you need to find all the answers. From what narcissism refers to, how people like you can handle a toxic person to the best way to heal and recover from the worst form of narcissistic abuse, this book has everything you've been looking for!

In a moment, you'll learn:

What narcissistic abuse really means
How to rebuild your self-esteem as a victim of narcissistic abuse
How to handle a partner who has a narcissistic personality
The ins and outs of narcissistic motherhood
Why narcissists act the way they do
How to recover from narcissistic abuse
How to break free from the hands of a narcissist
…And much more!


I understand very well the effects of narcissism and how underestimated they are. I know that narcissism is often inflicted to someone by someone they love; the abuser targets you for who you are –the core and essence of you. It's a prolonged and calculated campaign designed to make you feel unworthy and hate yourself…

The good news is that full recovery is possible, just as much as regaining your full confidence and self-esteem is a few steps away. You can get yourself back; your happiness, self-love, and peace, and start over like a brand new enlightened person – even if you feel helpless and hopeless!

All you need to do to get there is even simpler:

Scroll up and click Buy Now With 1-Click or Buy Now to get started!

Details
Auteur : Lilian Wagstaff
ISBN : 9781393012276
Taal : Engels
Uitgever : ​Lilian Wagstaff
Uitvoering : E-book
Verschijningsdatum : september 2020