It Started with a Secret The unmissable Sunday Times bestseller from author of MAYBE THIS TIME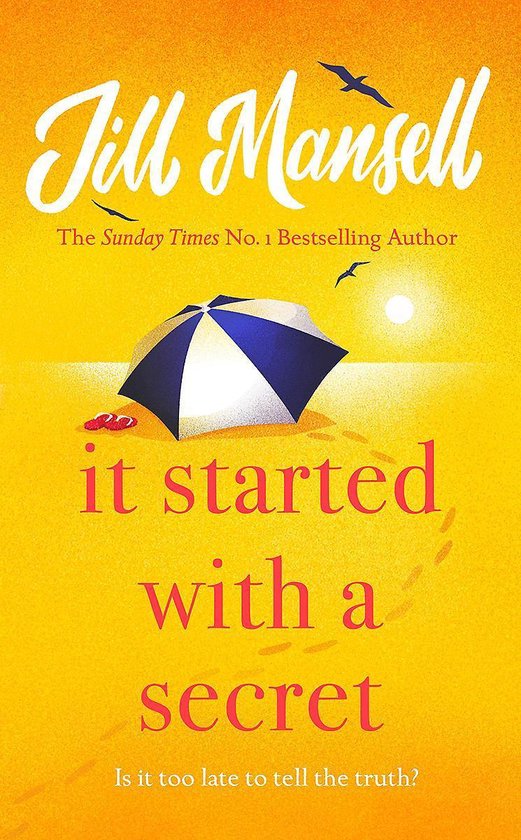 € 17.99
It Started with a Secret The unmissable Sunday Times bestseller from author of MAYBE THIS TIME
Kijk voor 'It Started with a Secret The unmissable Sunday Times bestseller from author of MAYBE THIS TIME' bij de volgende boekwinkels:
Jill's Mansell's heart-warming new book is the feel-good novel of 2020. A beautiful Cornish setting, a chaotic family, a woman who's had enough of romance - or has she? Not to be missed by readers of Katie Fforde and Millie Johnson.

The trouble with secrets is that you can't guess what the consequences will be . . .

Lainey has just lost everything. Luckily one little fib (OK, quite a big fib) helps nail her dream job. Soon she's living in a stunning house by the sea, fending off obsessed fans for a retired - if far-from-retiring - actor and organising his charming but chaotic family. Yes, everyone thinks she's part of a couple and it's tricky keeping this secret. But at least she's not looking for love: with her disastrous relationship history, men are definitely off the agenda.

Except Seth, the actor's grandson, really is very attractive. There's growing chemistry and a definite connection between them. What would happen if he knew the truth?

But Lainey's not the only one with a secret - it seems everyone has them! And they're all about to start unravelling...
Details
Auteur : Jill Mansell
ISBN : 9781472248497
Taal : Engels
Uitgever : Headline
Uitvoering : Paperback
Verschijningsdatum : januari 2020
Aantal pagina's : 416
Afmetingen : Afmeting: 23,5 x 15,9 x 3,2 cm
Gewicht : 505 g
Druk : 1ᵉ druk