The Normalization of the HIV and AIDS Epidemic in South Africa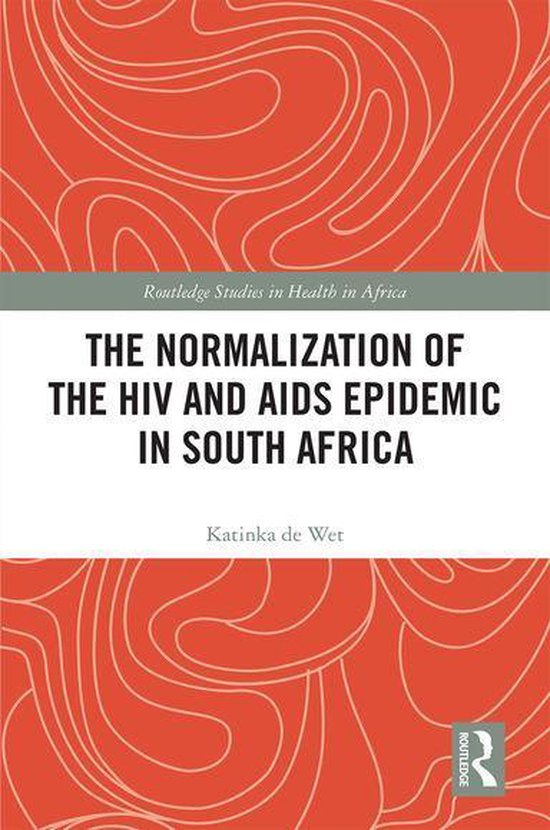 € 34.99
This book explores the normalization of HIV and AIDS, reflecting upon the intended and unintended consequences of the multifarious ''AIDS industry.''

The Normalization of the HIV and AIDS Epidemic in South Africa deals with the manner in which the HIV and AIDS epidemic has become such a well-known disease with such wide-ranging ramifications. With its focus on the ''AIDS industry,'' this book examines issues such as the framing of the HIV and AIDS epidemic in a manner that greatly fostered notions of stigmatization and moralization. This book looks at the complexities of dealing with the epidemic in contemporary South Africa, examining the difficulties of addressing the social aspects of a disease in the context of increased focus on technological quick-fix solutions. De Wet explores these issues thoroughly, looking at the social determinants of the spread of the disease as well as the configuration and the nature of the responses to it, and their increasing marginalization as factors to address in an era of increased biomedicalization and concomitant normalization.

This book will intrigue scholars and students of public health, global health care, medical sociology, and African Studies.

Details
Auteur : Katinka de Wet
ISBN : 9780429513961
Taal : Engels
Uitgever : Routledge
Uitvoering : E-book
Verschijningsdatum : augustus 2019
Druk : 1ᵉ druk