Scary Stories: A Collection of Horror- Volume 3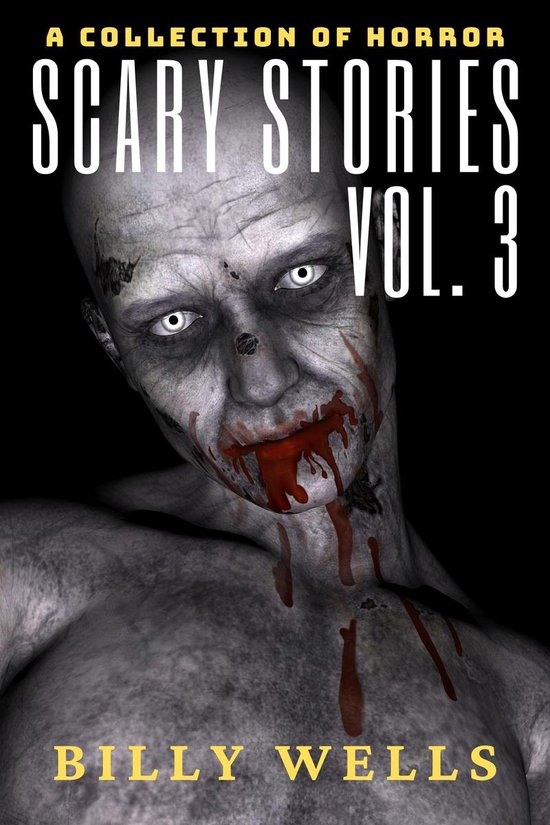 € 2.65
Ten tales of terror in the horror genre with surprise endings to scare you!

If you are fans of Twilight Zone, Tales From the Crypt, Night Gallery, Outer Limits, One Step Beyond, and horror stories with a plot and a twist ending, look no further. Billy Wells Horror is your ticket to a journey into the macabre if you dare.

Hark! Don't read this book If you don't like to be scared. Heads roll literally in these stories, so why torture yourself? Otherwise, enjoy the horror!

Table of Contents:

The Reckoning:

A grizzly and two graduates travel eighteen hundred miles to have a rendezvous with destiny and the devil.

Absolutely No Fishing:

Two friends from the poor side of town trespass on a community of luxury estates to fish on a beautiful lake despite the posted warning forbidding fishing.

Nevermore:

A billionaire builds an island paradise for his family when the zombie apocalypse has wiped out most of humanity.

Something in the Sky:

Strange things happen to two college students on Lovers Lane after a meteor cuts a path through a nearby cemetery.

You Remember I'll Forget:

A serial killer, who killed thirteen children as a youth, is released after thirty years of rehab in an asylum.

The Rock:

A joke backfires when a youth puts his best friend's eye out with a rock after announcing his intentions to do it.

The Ripper:

An elderly man seeks revenge on gang members who continue to harass him after trick-or-treaters are given lethal candy on Halloween.

Feelings:

A motorist seeks revenge on a TV news reporter whose ambition to be a star causes an accident that takes the life of the man's wife.

Powderpuff:

A couple and their dog seek refuge on a desolate mountain top when zombies run amok in the city where they lived.

Homicide Maintenance:

A detective goes into the homicide cleaning business after he learns about the obscene fees businesses pay for the service.

Details
Auteur : Billy Wells
ISBN : 9780463927670
Taal : Engels
Uitgever : Smashwords Edition
Uitvoering : E-book
Anderen lazen ook
Meer boeken zoals dit
Wil je meer boeken zoals 'Scary Stories: A Collection of Horror- Volume 3' lezen? Kijk dan eens naar de andere titels die door lezers van dit boek werden bekeken. Misschien vind je daar het boek dat je zoekt.