Guardian Angel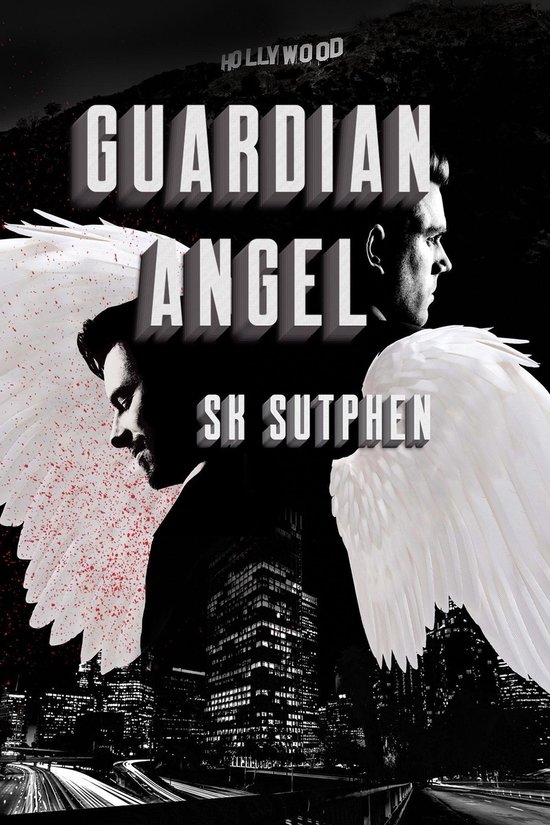 € 1.83
GUARDIAN ANGEL is a fast-paced crime fantasy novella. JOSEPH STORCH has an enviable life. He owns S&S Financial, a successful financial services firm, has scads of money, a mansion in the hills of Los Angeles, and a beautiful wife. But the fraud his success is built upon is crashing, and his life as he knows it is over. That's when his guardian angel, ORIEL, appears and tells Storch not to bother--he will be dead in a week anyway. But in that time, he can change the destiny of his immortal soul by doing something for someone, something he would not do. After some discussion about the life Storch has led and the number of people he has harmed along the way, a disbelieving Storch demands Oriel leave. The angel agrees but informs Storch that tomorrow his office will be raided by the FBI. His partner, GORDON STEELE, will be arrested for arms dealing and money laundering. Oh, and his wife, MARIA, is having an affair with the pool boy. The angel disappears. Nothing the angel has told him will happen Storch decides. He's had too much to drink and tosses a bottle of vodka, two-thirds gone, into the trash. Early the next morning at S&S Financial, Storch confronts Steele about the Saudi pharma deal he put together and possible arms dealing. A bewildered Steele denies it, just as Storch's secretary, CONNIE FRADULEN, announces that the FBI is downstairs. She comes into Storch's office a short time later, and he hands her a briefcase full of incriminating evidence. She exits out the rear office door. FBI special agents, JAMES PARKER and CORY BLAKE, arrive with IDs, an arrest warrant for Steele, and search warrants for the premises. A very reluctant Steele leaves with Blake while Parker implies the FBI will soon have enough on Storch to arrest him, too. Storch steps away and calls his long-time attorney, SYD WINNER. Winner informs him bail for Steele will be stiff, seven figures at least. That's cash Storch doesn't have and, even if he did, might not use to bail Steele out. He calls Connie, and she tells him it's time for them to leave L.A. Let Steele take the fall. Like he was hired to do. His chief financial officer, PHIL MONROE, demands to know if Storch knew about the FBI raid ahead of time. He denies it. When asked what will happen to the firm, Storch tells Monroe, the firm will eventually end up in bankruptcy and all the employees will be out of a job. When asked about severance, Storch tells him there won't be any. An angry Monroe vows to help the Feds send his boss to prison. As Storch walks away from Monroe, he concedes the so-called angel was right. But it doesn't mean he'll be dead in a week, or even that the angel is real. After mulling the situation over, he decides to stay in L.A. at least for a day or two, maybe play both sides. See how things go. And so begins a journey for Storch. Will he change and save his soul? Will he run as he has always done? Is the angel even real? Storch must face the reality of the life he has led, see the people in it for who they are, and balance the ledgers of his life. Only then, can he make a choice. GUARDIAN ANGEL explores themes of change, second chances, and the idea that a life-changing question may come wrapped in the unexpected. But the answer may not be as obvious as it first appears.

Details
Auteur : Sk Sutphen
ISBN : 9780692160763
Taal : Engels
Uitgever : Bookbaby
Uitvoering : E-book
Verschijningsdatum : november 2018
Anderen lazen ook
Meer boeken zoals dit
Wil je meer boeken zoals 'Guardian Angel' lezen? Kijk dan eens naar de andere titels die door lezers van dit boek werden bekeken. Misschien vind je daar het boek dat je zoekt.