Summary of 12 Rules for Life: An Antidote to Chaos by Jordan B. Peterson + Summary of Make Me by Lee Child 2-in-1 Boxset Bundle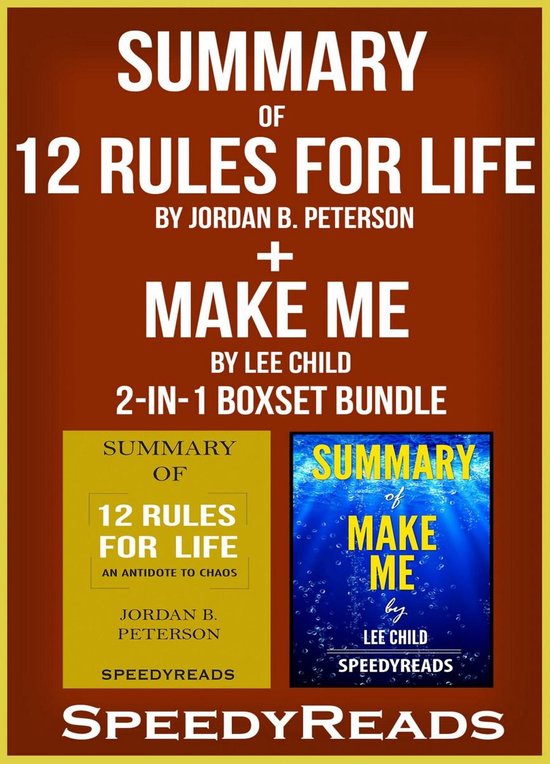 € 5.84
Summary of 12 Rules for Life: An Antidote to Chaos by Jordan B. Peterson + Summary of Make Me by Lee Child 2-in-1 Boxset Bundle
Kijk voor 'Summary of 12 Rules for Life: An Antidote to Chaos by Jordan B. Peterson + Summary of Make Me by Lee Child 2-in-1 Boxset Bundle' bij de volgende boekwinkels:
Wanna Read But Not Enough Time?

Then, grab a SpeedyReads of 12 RULES FOR LIFE: AN ANTIDOTE TO CHAOS by JORDAN B. PETERSON and MAKE ME by LEE CHILD Now!

This is a 2-in-1 Boxset Bundle!

Download And Start Reading Now - Even if it's 3 AM!

Hurry, Limited Quantities Available!

*Bonus Section Included*

100% Satisfaction Guaranteed or your money back!

Details
Auteur : Speedy Reads
ISBN : 6610000107636
Taal : Engels
Uitgever : Publishdrive
Uitvoering : E-book
Verschijningsdatum : september 2018