Gray Wolf Security: Shifters 1 - Gray Wolf Security: Shifters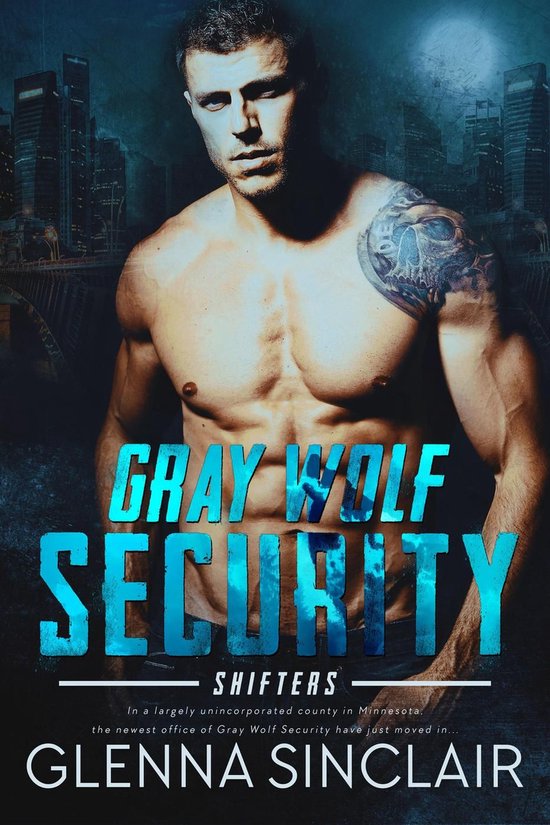 € 2.99
6 Paranormal Romance Books. Full Length. No Cliffhangers. More than 1,000 pages :) In a largely unincorporated county in Minnesota, the newest office of Gray Wolf Security have just moved in... BOOK ONE
Tunstall Grayson has been on the run longer than he can recall. After causing the death of a woman he cared deeply for, Tunstall has shut himself off from all human relationships. Therefore, when Ash Grayson finds him, Tunstall tries to push him away. But Ash knows more than he lets on and he wants to offer Tunstall something he has never had: a true family. With the responsibility of growing a new office of Gray Wolf Security, Ash has not only given Tunstall a place to call home, he's given him a reason to gather other misfit shifters and build his own pack, one that won't betray him or hunt him down. One he can truly trust. But if Tunstall thinks he can continue to avoid human contact, he's got another think coming. BOOK TWO
Tunstall has a list of things he needs to do to make a success of his branch of Gray Wolf Security: find a good office manager, hire a strong technology expert, and develop a good relationship with local law enforcement. Tunstall has successfully fulfilled the first two requirements, but he finds himself struggling to develop a relationship with the local sheriff, Erik Os. Ironically enough, Erik is also a shifter like Tunstall and his band of operatives. Unfortunately, Erik is a wolverine, a bear-like creature whose natural enemy is the gray wolf. Erik doesn't want Tunstall in his county. However, when Erik meets Regan Smith, Tunstall's young office manager, he can't quite dismiss the instant attraction that develops between them. BOOK THREE
Orson was assigned to a simple case: watch the lawyer representing the men who attacked the lodge. Nothing more. However, while performing this task at the only hotel within fifty miles, Orson meets Talia - the wife of his biological brother, a man he barely knows. Orson has no interest in revisiting a past he's closed the door on, but when he sees a man bribe a waiter to poison Talia, he has no choice but to rush to her rescue. Where that rescue will take them is something he never could have predicted. BOOK FOUR
Tunstall travels to Austin to get help from Gray Wolf security expert, David Grayson, for the security system that seemed to fail his people in Minnesota. He's joined unexpectedly by newest recruit, Garrick Hamilton, a naive, but likeable shifter with almost no experience at the security game. They're not in Austin more than an hour before Garrick invites himself onto a case, protecting a pretty, but terminally ill, social worker who's been getting threats from someone wanting to find one of her young wards. BOOK FIVE
Clancy Drake was minding her own business in Austin when Tunstall walked into her life and turned it upside down. Now she finds herself in Minnesota, watching the man she's been crushing hard on pine over a woman who's been keeping time with another guy. She wants nothing more than to be there to pick up the pieces when Tunstall gets his heart broken, but the wolf, Ciarrai, walks into her life, making threats she knows he'll follow through on. He leaves her with two choices: betray Tunstall or allow him to learn her truth about her past. BOOK SIX
Tunstall knows now that war is coming. The new leader of the Mahoney Cartel has a personal vendetta to carry out against him.
Details
Auteur : Glenna Sinclair
ISBN : 9781386917687
Taal : en
Uitgever : ​Glenna Sinlcair
Uitvoering : E-book