The Greatest Murder Mysteries Ever Written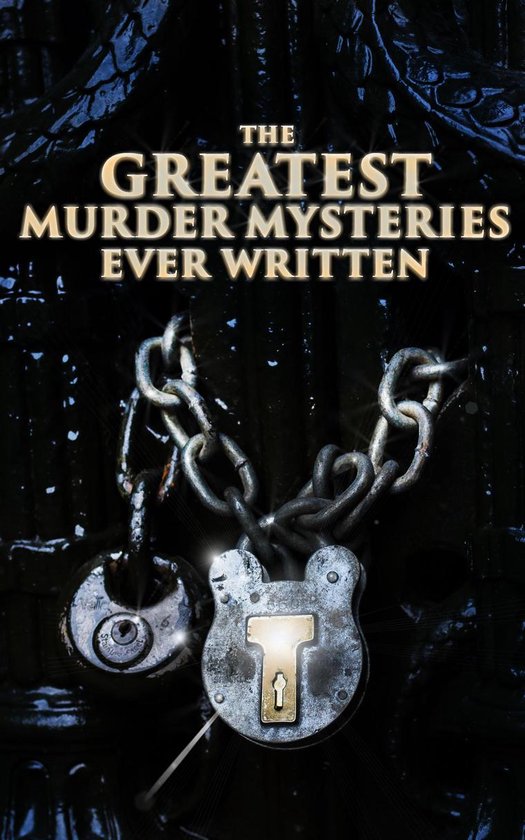 € 1.99
Enjoy solving crime and puzzles with this meticulously edited mystery collection: Arthur Conan Doyle: Complete Sherlock Holmes Series True Crime Stories G. K. Chesterton: Father Brown Edgar Wallace: Four Just Men Mr. J. G. Reeder Detective Sgt. Elk The Earl of Nowhere P.-C. Lee Wilkie Collins: The Woman in White Armadale... Edgar Allan Poe: The Murders in the Rue Morgue The Mystery of Marie Roget The Purloined Letter The Gold Bug Thou Art the Man Louis Tracy: Detectives White & Furneaux Mysteries Reginald Brett, Barrister Detective The Albert Gate Mystery The Stowmarket Mystery Detective Claude Bruce:A Mysterious Disappearance Detective-Inspector Clancy... E. Phillips Oppenheim: Murder at Monte Carlo The Glenlitten Murder The Cinema Murder The Murder of William Blessing The Peer and the Women The Avenger... Dr. Thorndyke Series Bulldog Drummond Detective Ronald Standish Martin Hewitt Max Carrados Victor L. Whitechurch: Murder at the Pageant... Detective Hamilton Cleek A. J. Raffles Series Émile Gaboriau: Monsieur Lecoq Series The Widow Lerouge The Mystery of Orcival File No. 113 J. S. Fletcher The Middle Temple Murder Dead Men's Money The Paradise Mystery... The Borough Treasurer Marie Belloc Lowndes: The Lodger The End of Her Honeymoon The Chink in the Armour... Melville Davisson Post: The Strange Cases of Randolph Mason Uncle Abner, Master of Mysteries The Sleuth of St. James Square... S. S. Van Dine: Twenty Rules for Writing Detective Stories The Philo Vance Series... Arthur B. Reeve: The Craig Kennedy Series What Really Happened The Story of Ivy... Richard Marsh: Crime and the Criminal The Chase of the Ruby The Great Temptation The Master of Deception... Arthur J. Rees: The Hampstead Mystery The Mystery of the Downs The Hand in the Dark The Moon Rock... William Le Queux: If Sinners Entice Thee The Seven Secrets The Sign of the Stranger... Isabel Ostrander : One Thirty The Crevice Island of Intrigue... Carolyn Wells: Fleming Stone Mysteries The Clue The Gold Bag A Chain of Evidence Pennington Wise Mysteries...
Details
Auteurs : Edgar Wallace, Ethel Lina White
ISBN : 9788026895404
Taal : Engels
Uitgever : E-Artnow
Uitvoering : E-book
Verschijningsdatum : juli 2018
Druk : 1ᵉ druk
Anderen lazen ook
Meer boeken zoals dit
Wil je meer boeken zoals 'The Greatest Murder Mysteries Ever Written' lezen? Kijk dan eens naar de andere titels die door lezers van dit boek werden bekeken. Misschien vind je daar het boek dat je zoekt.