Building Knowledge, Constructing Histories, volume 2
Proceedings of the 6th International Congress on Construction History (6ICCH 2018), July 9-13, 2018, Brussels, Belgium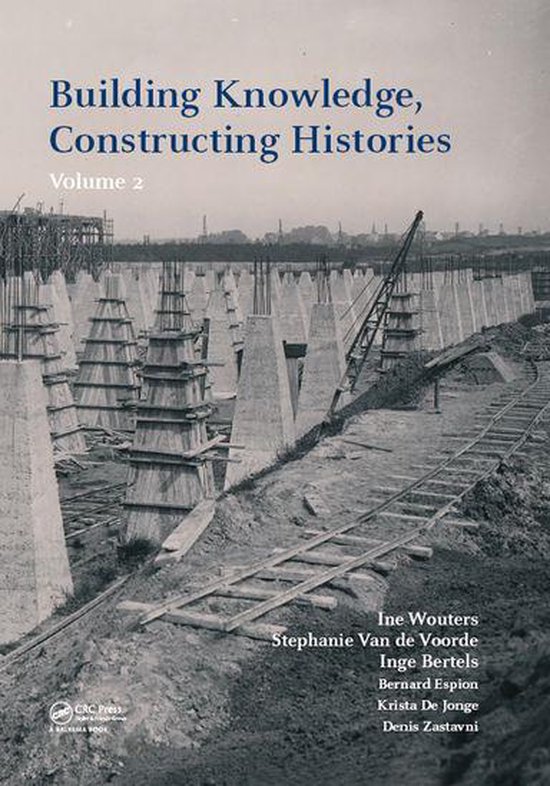 Building Knowledge, Constructing Histories, volume 2
E-book, ISBN 9780429822520
€ n.n.b.
Uitleg: klik op een winkel om te zien of het boek daar te koop is.
* E-books van Amazon zijn alleen te lezen op de Kindle e-reader.
** Kijk in Apple iTunes op welke apparaten dit e-book leesbaar is.
Boekbeschrijving
Building Knowledge, Constructing Histories brings together the papers presented at the Sixth International Congress on Construction History (6ICCH, Brussels, Belgium, 9-13 July 2018). The contributions present the latest research in the field of construction history, covering themes such as:

- Building actors

- Building materials

- The process of building

- Structural theory and analysis

- Building services and techniques

- Socio-cultural aspects

- Knowledge transfer

- The discipline of Construction History

The papers cover various types of buildings and structures, from ancient times to the 21st century, from all over the world. In addition, thematic papers address specific themes and highlight new directions in construction history research, fostering transnational and interdisciplinary collaboration.

Building Knowledge, Constructing Histories is a must-have for academics, scientists, building conservators, architects, historians, engineers, designers, contractors and other professionals involved or interested in the field of construction history.

This is volume 2 of the book set.

Boekspecificaties
Verschijningsdatum
juli 2018

Co-redacteur
Stephanie van de Voorde

Lees dit ebook op
Desktop (Mac en Windows) | Kobo e-reader | Android (smartphone en tablet) | iOS (smartphone en tablet) | Windows (smartphone en tablet) | Overige e-reader
Lezers van Building Knowledge, Constructing Histories, volume 2 toonden ook interesse in de volgende boeken. Klik hier om meer aangeraden boeken te bekijken.
Onbeperkt ebooks downloaden? Met een Kobo Plus abonnement heb je toegang tot ruim 200.000 titels. Een abonnement kost € 9,99 per maand en is maandelijks opzegbaar. Probeer Kobo Plus nu 30 dagen gratis en je hebt altijd iets te lezen. Tip: combineer met een Kobo e-reader.
Bekijk de boeken tips voor meer inspiratie. Leuk voor jezelf of als cadeau, hier vind je alle boeken tips.
De biografie van Memphis Depay
Memphis Depay is misschien wel een van de meest besproken voetballers van deze generatie. In Heart of a lion lees je het levensverhaal van Memphis Depay, geschreven door Simon Zwartkruis.
De Bergmankronieken deel 6
Het oordeel van Hjörth Rosenfeldt is het nieuwste deel in de serie De Bergmankronieken. In dit boek is de onuitstaanbare psycholoog Sebastian teruggekeerd naar zijn oude leven.