Brief Answers to the Big Questions
the final book from Stephen Hawking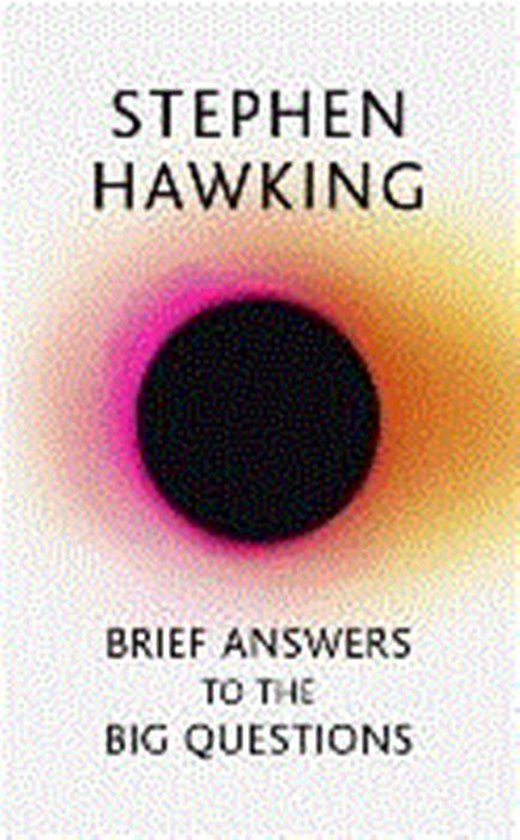 Brief Answers to the Big Questions
Hardcover, ISBN 9781473695986
€ 14.99
Uitleg: klik op een winkel om te zien of het boek daar te koop is.
Boekbeschrijving
THE No.1 SUNDAY TIMES BESTSELLER 'A beautiful little book by a brilliant mind' DAILY TELEGRAPH 'Effortlessly instructive, absorbing, up to the minute and - where it matters - witty' GUARDIAN The world-famous cosmologist and #1 bestselling author of A Brief History of Time leaves us with his final thoughts on the universe's biggest questions in this brilliant posthumous work. Is there a God? How did it all begin? Can we predict the future? What is inside a black hole? Is there other intelligent life in the universe? Will artificial intelligence outsmart us? How do we shape the future? Will we survive on Earth? Should we colonise space? Is time travel possible? Throughout his extraordinary career, Stephen Hawking expanded our understanding of the universe and unravelled some of its greatest mysteries. But even as his theoretical work on black holes, imaginary time and multiple histories took his mind to the furthest reaches of space, Hawking always believed that science could also be used to fix the problems on our planet. And now, as we face potentially catastrophic changes here on Earth - from climate change to dwindling natural resources to the threat of artificial super-intelligence - Stephen Hawking turns his attention to the most urgent issues for humankind. Wide-ranging, intellectually stimulating, passionately argued, and infused with his characteristic humour, BRIEF ANSWERS TO THE BIG QUESTIONS, the final book from one of the greatest minds in history, is a personal view on the challenges we face as a human race, and where we, as a planet, are heading next. A percentage of all royalties will go to charity.
Boekspecificaties
Auteur
Uitgever
John Murray
Verschijningsdatum
oktober 2018

Afmetingen
22,2 x 13,8 x 2,8 cm

Aantal pagina's
256 pagina's

Extra groot lettertype
Nee

Subtitel
the final book from Stephen Hawking
Lezers van Brief Answers to the Big Questions toonden ook interesse in de volgende boeken. Klik hier om meer aangeraden boeken te bekijken.
Bekijk de boeken tips voor meer inspiratie. Leuk voor jezelf of als cadeau, hier vind je alle boeken tips.
De biografie van Memphis Depay
Memphis Depay is misschien wel een van de meest besproken voetballers van deze generatie. In Heart of a lion lees je het levensverhaal van Memphis Depay, geschreven door Simon Zwartkruis.
De Bergmankronieken deel 6
Het oordeel van Hjörth Rosenfeldt is het nieuwste deel in de serie De Bergmankronieken. In dit boek is de onuitstaanbare psycholoog Sebastian teruggekeerd naar zijn oude leven.