THE TREASURE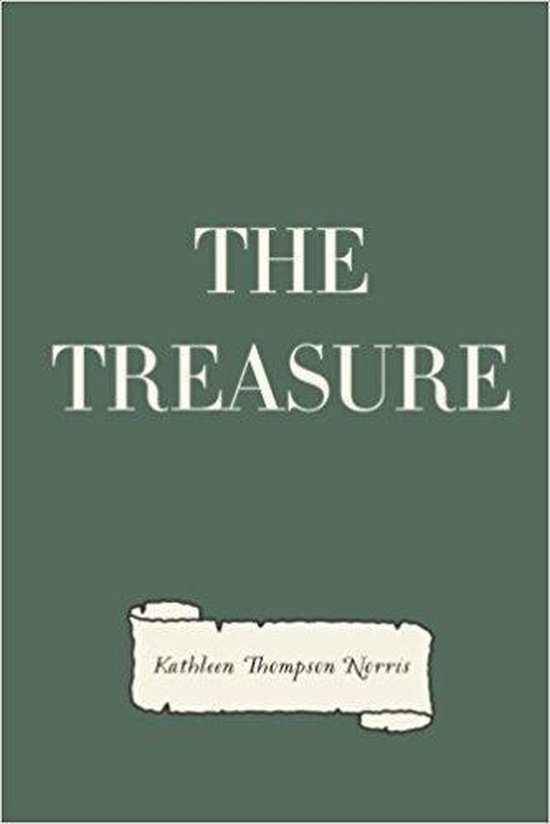 € 0.90
Lizzie, who happened to be the Salisbury's one servant at the time, was wasteful. It was almost her only fault, in Mrs. Salisbury's eyes, for such trifles as her habit of becoming excited and ''saucy,'' in moments of domestic stress, or to ask boldly for other holidays than her alternate Sunday and Thursday afternoons, or to resent at all times the intrusion of any person, even her mistress, into her immaculate kitchen, might have been overlooked. Mrs. Salisbury had been keeping house in a suburban town for twenty years; she was not considered an exacting mistress. She was perfectly willing to forgive Lizzie what was said in the hurried hours before the company dinner or impromptu lunch, and to let Lizzie slip out for a walk with her sister in the evening, and to keep out of the kitchen herself as much as was possible. So much might be conceded to a girl who was honest and clean, industrious, respectable, and a fair cook.

But the wastefulness was a serious matter. Mrs. Salisbury was a careful and an experienced manager; she resented waste; indeed, she could not afford to tolerate it. She liked to go into the kitchen herself every morning, to eye the contents of icebox and pantry, and decide upon needed stores. Enough butter, enough cold meat for dinner, enough milk for a nourishing soup, eggs and salad for luncheon—what about potatoes?

Lizzie deliberately frustrated this house-wifely ambition. She flounced and muttered when other hands than her own were laid upon her icebox. She turned on rushing faucets, rattled dishes in her pan. Yet Mrs. Salisbury felt that she must personally superintend these matters, because Lizzie was so wasteful. The girl had not been three months in the Salisbury family before all bills for supplies soared alarmingly.

This was all wrong. Mrs. Salisbury fretted over it a few weeks, then confided her concern to her husband. But Kane Salisbury would not listen to the details. He scowled at the introduction of the topic, glanced restlessly at his paper, murmured that Lizzie might be ''fired''; and, when Mrs. Salisbury had resolutely bottled up her seething discontent inside of herself, she sometimes heard him murmuring, ''Bad—bad—management'' as he sat chewing his pipe-stem on the dark porch or beside the fire.

Details
Auteur : Kathleen Norris
ISBN : 1230002312903
Taal : Engels
Uitgever : Jwarlal
Uitvoering : E-book
Verschijningsdatum : mei 2018
Anderen lazen ook
Meer boeken zoals dit
Wil je meer boeken zoals 'THE TREASURE' lezen? Kijk dan eens naar de andere titels die door lezers van dit boek werden bekeken. Misschien vind je daar het boek dat je zoekt.