War With the R. F. C.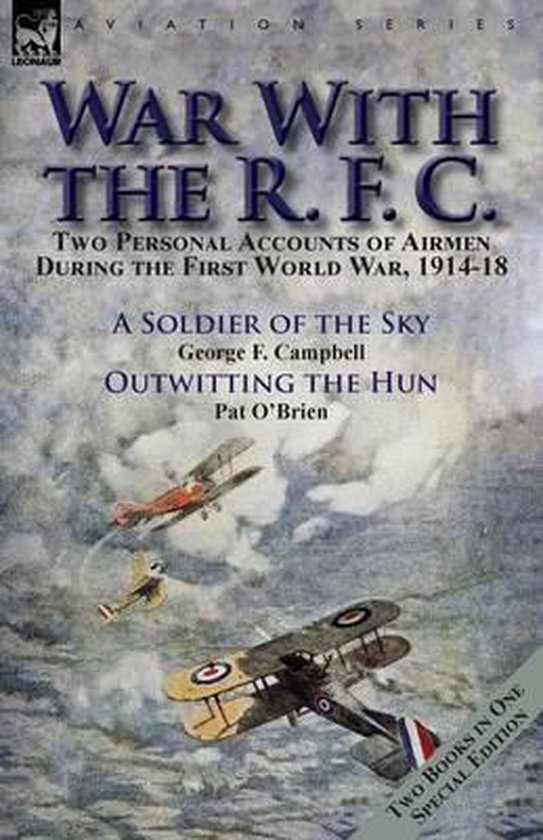 € 13.56
Two outstanding accounts of high adventure by WWI fighter pilots
This unique Leonaur edition offers two personal accounts by pilots with the Royal Flying Corps during the First World War. George Campbell came from a renowned Scottish military family and by the time he joined the R. F. C., following a bayonet wound received at Neuve Chapelle in 1915, while serving with the H. L. I., he had already lost his father and four siblings-including his sister-killed in enemy action. His mother had died of heartbreak. So the potentials for personal revenge as a 'fighting scout' of the air held much appeal and Campbell brought down 18 officially confirmed 'kills'. Despite the harsh background to his career as an aviator, Campbell tells his story in a personable style full of incident and dialogue making his book essential reading for all those interested in the war in the sky. The second book in this volume was written by an American, who, deciding to fight for the allied cause, also became a fighter pilot in the R. F C. The first part of Pat O'Brien's narrative concerns his experiences in combat with the German foe over the trenches of the Western Front. In one notable dog-fight he was shot down, taken prisoner and transported to Germany. What follows is a thrilling account of intrepid escape as O'Brien struggled against all odds to return to his squadron.
Leonaur editions are newly typeset and are not facsimiles; each title is available in softcover and hardback with dustjacket; our hardbacks are cloth bound and feature gold foil lettering on their spines and fabric head and tail bands.
Details
Auteurs : George F Campbell, Pat O'Brien
ISBN : 9781782825128
Taal : Engels
Uitgever : Leonaur Ltd
Uitvoering : Paperback
Verschijningsdatum : juni 2016
Aantal pagina's : 284
Gewicht : 363 g