7 Mystery & Suspense Short Stories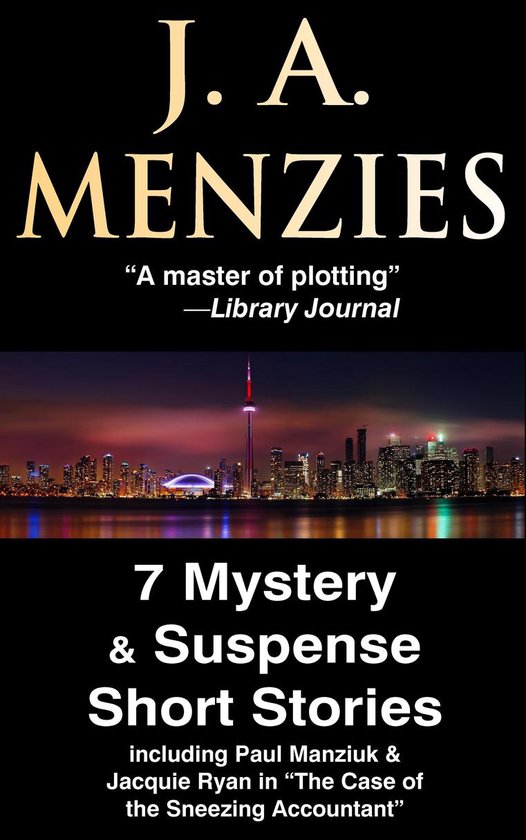 € 2.20
A wife who murders her cheating husband, a knife-wielder foiled by an unexpected sneeze, a dying woman with a deadly secret that changed lives, an old man trying to make up for his past... These stories run the gamut of crime-writing and will keep you guessing to the last word.

The stories:

Revenge So Sweet - A middle-aged woman discovers her husband has been cheating on her and decides to get revenge. But revenge can be a two-way street.
Just Out for a Drive - A young hitchhiker is picked up by an old man on a mission.
They Can't Take That Away From Me - On his 21st birthday, a troubled young man realizes who and what he is.
Dying with Things Unsaid - A dying woman realizes she needs to tell her children about a crime she's kept hidden for many years.
The Day Time Stood Still - A real estate agent discovers something from her past when she pays a visit to a house she's agreed to sell.
Living on the Edge - Four men await the end in a hospital palliative care ward.
The Case of the Sneezing Accountant - Detective Paul Manziuk and his partner Jacquie Ryan have to decide which of four suspects threw a knife that would have killed it's intended victim if not for a fortunate sneeze.


Includes personal notes by the author on the writing of each story.

Details
Auteur : J. A. Menzies
ISBN : 9781927692226
Taal : Engels
Uitgever : Murderwillout Mysteries
Uitvoering : E-book
Verschijningsdatum : maart 2016