Breaking the Cycle of Abuse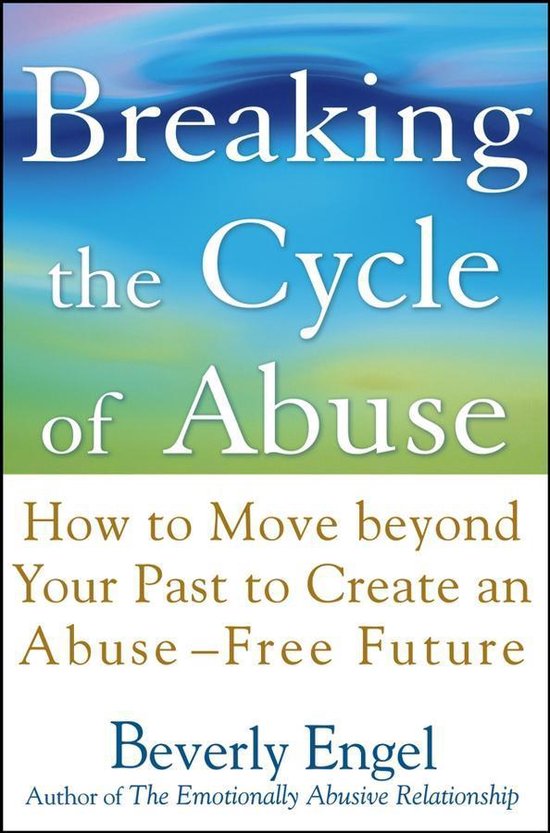 € 12.99
''A beacon of hope for women and men who fear that they will pass the abuse they have suffered on to their children, partners, or employees. Humane and compassionate but also clear and down to earth, this is a wonderful contribution to the literature on healing.''

--Lundy Bancroft, author of When Dad Hurts Mom and Why Does He Do That?

''In this remarkably powerful, wise, and compassionate book, Beverly Engel leads readers step by step through a program that will help survivors of emotional, physical, or sexual abuse in childhood to heal from their wounds so they don't need to re-enact their abusive pasts. She offers expert advice and strategies to help parents and would-be parents avoid doing to their children what was done to them and helps both abusers and victims in emotionally and physically abusive relationships make vitally important changes in their relationships.''

--Susan Forward, Ph.D., author of Toxic Parents and Emotional Blackmail

If you were emotionally, physically, or sexually abused as a child or adolescent, or if you experienced neglect or abandonment, it isn't a question of whether you will continue the cycle of abuse but rather a question of how--whether you will become an abuser or continue to be a victim. In this breakthrough book, Beverly Engel, a leading expert on emotional and sexual abuse, explains how to stop the cycle of abuse once and for all. Her step-by-step program provides the necessary skills for gaining control over emotions, changing negative attitudes, learning healthy ways of communicating, healing the damage from prior abuse, and seeking out support.

Throughout, Engel shares many dramatic personal stories including her own experiences with abusive behavior. Breaking the Cycle of Abuse gives you the power to shatter abusive patterns for good and offers a legacy of hope and healing for you and your family.

Details
Auteur : Beverly Engel
ISBN : 9781119235149
Taal : Engels
Uitgever : Wiley
Uitvoering : E-book
Verschijningsdatum : oktober 2015
Aantal pagina's : 288
Gewicht : 482 g
Druk : 1ᵉ druk