What to Do When Everything Falls Apart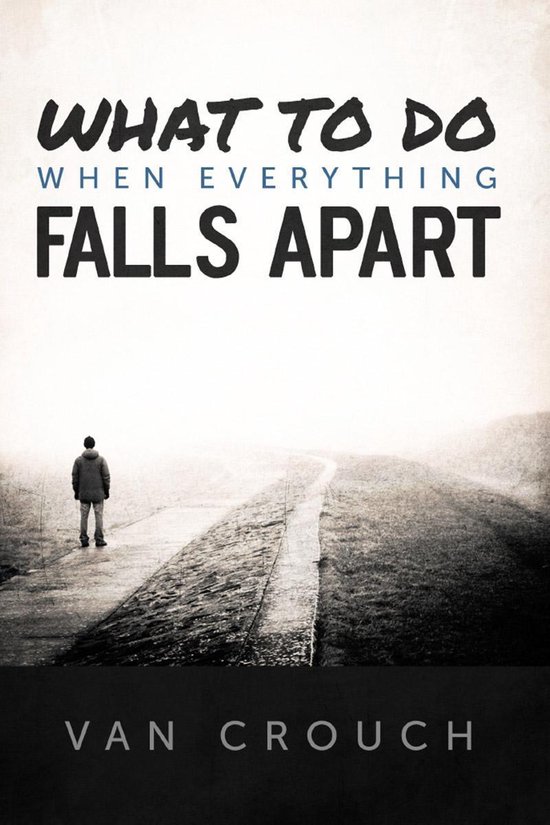 € 5.57
Does fear have you paralyzed? Are you afraid to take risks and explore new ventures? Have you become convinced that success comes easily to others…but it eludes you? Has adversity driven you to the point of giving up?

There are times in our lives when we wake up and realize we're not the success we planned to be. Problems seem to pile upon problems, worries upon worries, and fear begins to set in. It may be harder to sleep, and you may even feel like crying. You may wonder, does anybody really care?

I know these feelings because I've been there too. At some point in our lives, we all come to a time when we are genuinely tested by a period of despair. It may be the breakup of a marriage, a loss of a job, a serious illness, or the even the death of a loved one. These times can cause us to become better…or bitter.

So why do some people grow despondent and quit, while others refuse to let tough times defeat them? Why is it that some people manage to turn their problems into possibilities? Some seem to grow during tough times, to learn from them and overcome overwhelming odds, and then step back on the path of success, happiness, and hope.

And more importantly, how can you be this kind of person—the kind who gets up when you've been knocked down?

What to do? This book provides a simple set of guidelines—eight concepts to break the gridlock of panic and paralyzation. When you feel like everything around you is falling apart, these are the eight things God helped me with and that I think He desires to share with you, too. Here is the insight and inspiration you need to build new dreams from the disappointment of your life.

No matter what is going on in your life, it isn't final. Your troubles have a limited lifespan. It's time to get up and dust yourself off, because here's what to do when everything falls apart!
Details
Auteur : Van Crouch
ISBN : 9781936314713
Taal : Engels
Uitgever : Word And Spirit Publishing
Uitvoering : E-book
Verschijningsdatum : februari 2013
Aantal pagina's : 74