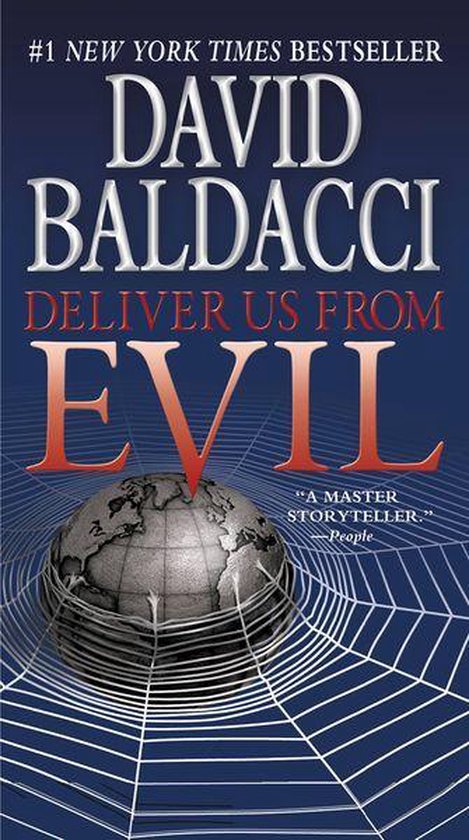 Deliver Us from Evil
E-book, ISBN 9780446576253
€ 7.99
Uitleg: klik op een winkel om te zien of het boek daar te koop is.
* E-books van Amazon zijn alleen te lezen op de Kindle e-reader.
** Kijk in Apple iTunes op welke apparaten dit e-book leesbaar is.
Boekbeschrijving
Locked in a battle of nerve and wits, a mysterious intelligence operative and a vigilante agent race against time to take down a greedy businessman bent on destroying millions of lives in this #1 New York Times bestselling thriller.

Evan Waller is a monster...

He has built a fortune from his willingness to buy and sell anything . . . and anyone. In search of new opportunities, Waller has just begun a new business venture: one that could lead to millions of deaths all over the globe. On his trail is Shaw, the mysterious operative from The Whole Truth, who has tracked Waller to Provence and must prevent him from closing his latest deal. But someone else is pursuing Waller: Reggie Campion, an agent for a secret vigilante group headquartered in a musty old English estate--and she has an agenda of her own.

Hunting the same man and unaware of each other's mission, Shaw and Reggie will be caught in a deadly duel of nerves and wits. Hitchcockian in its intimate buildup of suspense and filled with the remarkable characters, breathtaking plot turns, and blockbuster finale that are David Baldacci's hallmarks, DELIVER US FROM EVIL is one of the most gripping thrillers you'll read this year.

Boekspecificaties
Auteur
Uitgever
Grand Central Publishing
Verschijningsdatum
april 2010

Lees dit ebook op
Desktop (Mac en Windows) | Kobo e-reader | Android (smartphone en tablet) | iOS (smartphone en tablet) | Windows (smartphone en tablet) | Overige e-reader
Lezers van Deliver Us from Evil toonden ook interesse in de volgende boeken. Klik hier om meer aangeraden boeken te bekijken.
Onbeperkt ebooks downloaden? Met een Kobo Plus abonnement heb je toegang tot ruim 200.000 titels. Een abonnement kost € 9,99 per maand en is maandelijks opzegbaar. Probeer Kobo Plus nu 30 dagen gratis en je hebt altijd iets te lezen. Tip: combineer met een Kobo e-reader.
Bekijk de boeken tips voor meer inspiratie. Leuk voor jezelf of als cadeau, hier vind je alle boeken tips.
De biografie van Memphis Depay
Memphis Depay is misschien wel een van de meest besproken voetballers van deze generatie. In Heart of a lion lees je het levensverhaal van Memphis Depay, geschreven door Simon Zwartkruis.
De Bergmankronieken deel 6
Het oordeel van Hjörth Rosenfeldt is het nieuwste deel in de serie De Bergmankronieken. In dit boek is de onuitstaanbare psycholoog Sebastian teruggekeerd naar zijn oude leven.