A Rare Breed Of Horror, The New Revelation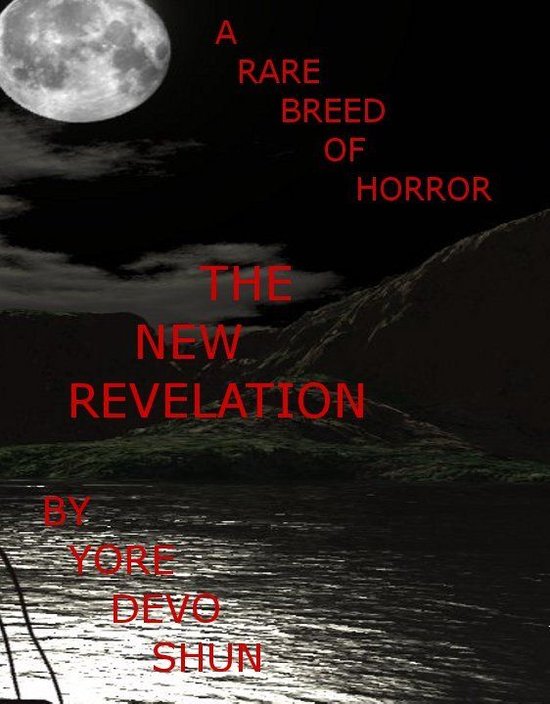 € 2.59
Yore Devo Shun truly captures the hearts of his readers in A Rare Breed of Horror, The New Revelation! The psychological thriller borders the perimeters of the readers' minds, slowly encasing them within its horror as the complex narrative interweaves seven short stories in prequel to an apocalptic trilogy. The concise work transcends the mere publication, placing the readers upon the very page as they venture along with a tortured soul!
In a time similar to our own, in a society far more advanced, the innocence of 'Godford' impedes his perception. The third grader is amiss to the cause of his failures as his science project begins to reflect the internal conflicts of humanity. As Godford's experiment concludes,'Afterlife' adjoins his world to ours through the technological advancements of science fiction, and our mortal world crumbles as the narrative slips beyond the generalization into a more private affair. The fantasy of 'The Bored and The Stone' exhilarates our sense as we pass the time with John and his mysterious Stone, haphazardly racing towards destiny!
As the reality of the fantasy clutters our mind, it retreats its borders to encompass a mystical delusion, and we wallow amidst our passions, free of the world's imperfections; our spirits move us towards our desires. Wandering within the enchanted 'Garden', our moods are elated, till Thomas's indiscretions reaffirm our earthly roots in horrific perspective! Contemplating our own indiscretions, we stroll down memory lane to a time long ago, when innocence was a pure and splendid entity within our souls and the joy of life exuded from our very beings; transcending its glow abound us as we frolicked amidst the simple pleasures of life. Captivated by the tranquility, I venture off the beaten path, lured by the intrigue of a quaint 'Museum' and drawn into a heart wrenching moment of despair! Peering through human evolution's oversight of humanity, my 'Restless Soul' beats to the rhythm of my heart as 'Fluffy" unleashes his fury! Calmed by the outrage, I begin retreating from my aggressions, searching for a guiding light through the woes of humanity. Drifting off, I indulge in a 'New Revelation' and the narrative slowly numbs my mind, as it begins to shield itself from my thoughts. The beauty of a quaint coastal community relaxes my spirit, and reveling in the cool crisp ocean breeze, the joy of innocence captivates my heart as I recall the beauty of a young girl; her eyes gracing me with a rare glimpse of her light, My Light, source of all adolescent inspiration and joy... Fractured by the rays of her light diminishing, my spirit sinks and desperation concedes to obsession; tragedy ensues, and I embrace 'Her Light' till my aggressions unfold in epic proportions, culminating in 'My Darkness' consuming the world as it embraces its New Revelation! A thrilling tribute to the Horror genre, masterfully crafted by Devo Shun… Come join Godford as he begins a quest for a more utopic society...
Details
Auteur : Yore Devo Shun
ISBN : 9781465710734
Taal : Engels
Uitgever : Smashwords Edition
Uitvoering : E-book
Verschijningsdatum : augustus 2011
Anderen lazen ook
Meer boeken zoals dit
Wil je meer boeken zoals 'A Rare Breed Of Horror, The New Revelation' lezen? Kijk dan eens naar de andere titels die door lezers van dit boek werden bekeken. Misschien vind je daar het boek dat je zoekt.