Are You Safe? Are You Surviving Evil?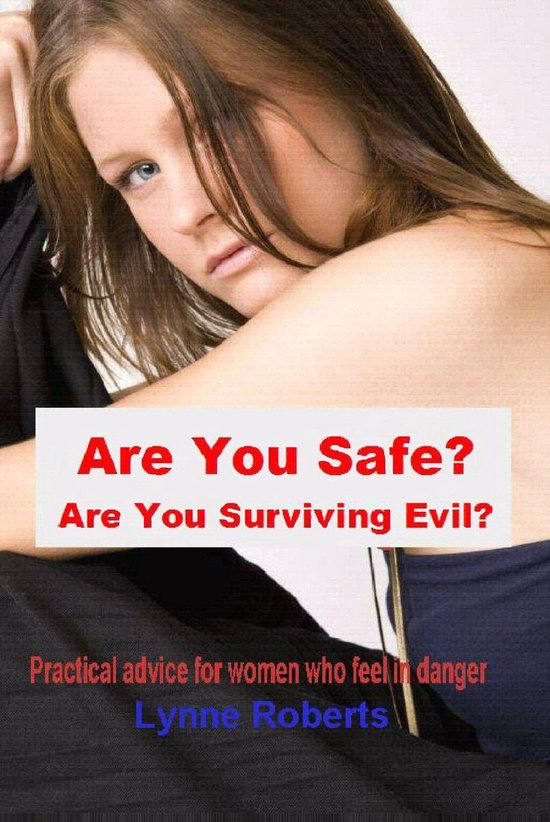 € 1.75
Lynne Roberts knows from personal experience just what it is like to be in a relationship that is abusive.

As the saying goes, opt to sail with a captain who has been shipwrecked, they know the perils so much more than the blissfully ignorant.

Lynne has completely recreated her life and lifestyle since she put this bad experience behind her. And she wants to share with other women just how you go about ending the fear, the uncertainty and the sheer physical danger that can so easily flare up in an abusive and quite possibly violent relationship.

This is not a situation that you should allow to continue one moment longer than it takes to read her book and guide.

It contains check lists for how to plan your departure, how to stay safe when you do.

It also includes some valuable tips on how you spot the hidden abusers and ill-wishers using the proven techniques of handwriting analysis.

Her book contains the addresses and contact details of some highly skilled practitioners who can give you valuable insights into whether you are in danger in a relationship, simply from analysing the handwriting of a partner, or potential partner.

And forewarned is forearmed. It is a valuable insurance she explains to get to know your partner more scientifically and thoroughly, it could be reasssuring as well as alarming to discover what your partner's traits really are. And handwriting analysis will unerringly do just this.

'Are you safe?' is a life enhancing book. For many it will be an assistance in turning around an ailing relationship by giving you ways to make it more positive and enriching.

It will enable you to recognise and defend yourself against subtle bullying and undermining, there are extensive checklists that will enable you to identify where there are potential problem areas, and then to sort them out.

If the conclusion of the handwriting analysis and list of the signs of an abuser is that you are in danger, then this book may well help you to avoid

potential disaster and disappointment.

You can and will turn your life around, this is Lynne's loud and clear message. And she tells you exactly how you can go about recreating your more positive and rewarding lifestyle for the future.

It is in your hands. She will help you every step of the way, whether you decide to stay with an existing relationship and make it work better. Or whether you realize you are in danger and need to leave.

She will even explain exactly how you go about setting a departure date and then leave with the minimum of clues about where you have gone.

Even if you do not believe you are in any danger in your relationships, this is a book that can set your mind at rest by helping to make you strong and independent, helping you become the person you always wanted to be but were never quite sure of the steps you should take to fulfill your hopes and dreams.

Lynne is a powerful believer in the ability of any woman to turn her life around, and make it the rewarding fascinating adventure it was always meant to be.

And learning how to stay safe is the vital first step on this path that you owe yourself.

There is also a very useful chapter on how to prevent stalkers from pestering you and making your life a misery.

Lynne's message is loud and clear - women can and must get control back of their lives and loves.

She gives you practical down to earth tips and advice to make this happen.

Details
Auteur : Lynne Roberts
ISBN : 9781301705504
Taal : Engels
Uitgever : Smashwords Edition
Uitvoering : E-book
Verschijningsdatum : september 2013