Dark Tales of Vampires, Witches, and Werewolves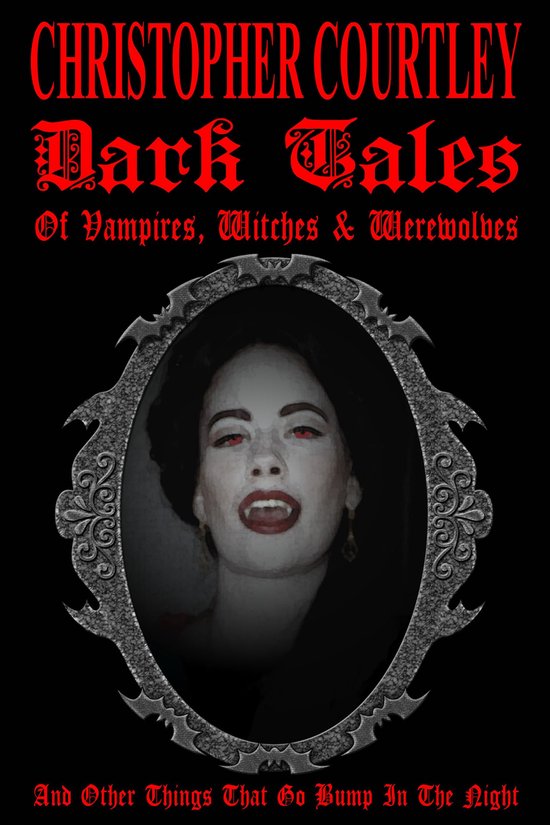 € 2.89
From the author of Troll Stew: A Strange Brew of Dark Fairy Tales and Poems for Adults comes this second collection from the even darker side of Faerie: Gothic stories and poems of romance and suspense; of love and death, and undeath; of lust and envy, betrayal and revenge; tales of nature and supernature red in fang and claw. Macabre, visceral, morbidly erotic, at times grimly humorous and often deeply disturbing, these blood-soaked yarns are certain to haunt your darkest dreams. In "The Witches' Ball", a twisted Gothic version of Cinderella, young Ella is no more than a mortal slave to her wicked stepmother and three stepsisters, who are bloodthirsty vampires in addition to being witches. Denied attendance to the Samhain masquerade known as the Witches' Ball, Ella will be damned if she's going to miss it! "The Devil's Heart" is a loose retelling of "The Ogre's (or Devil's) Heart in the Egg". In this heart-wrenching tale of love and self-sacrifice, a young woman who has been turned into the undead by a sadistic vampire must discover where he has magically hidden his heart in order to destroy him so that she and her lesbian lover might be released from their eternal slavery. "Ruined Rapunzel" is a darkly humorous retelling of the Grimm fairy tale that couldn't get much stranger... though some might think that the tale itself has been ruined in this Gothic version, the title actually refers to the inadvertent destruction of a powerful witch's magical youth-bestowing plant (the rapunzel), for which she exacts a terrible revenge. "Wolflust" is a short and sharp original tale about a young man's unvoiced desires for a woman belonging to another man, and what he resolves to do once he realizes that his lust for her gives him the ability to transform himself into a creature that is part man and part wolf. In "The Wolf in Elanor", a woman who has never been lucky in love goes to a Goth club for the first time, where she meets the man of her dreams... who claims to be, of all things, a vegan werewolf. These are just a few of the stories contained in this remarkable collection, which also features a number of Gothic poems, many of which are themselves tales told in rhyming verse, such as the author's most darkly romantic poetic work, "The Kiss", a six-part narrative poem telling the sordid tale of one vampire couple's fiery, dysfunctional relationship. Also included is Courtley's best-loved poem, "To Be A Bat", which playfully celebrates the uniqueness of this often feared and misunderstood animal.
Details
Auteur : Christopher Courtley
ISBN : 9781311735782
Taal : Engels
Uitgever : Smashwords Edition
Uitvoering : E-book
Verschijningsdatum : juli 2014
Anderen lazen ook
Meer boeken zoals dit
Wil je meer boeken zoals 'Dark Tales of Vampires, Witches, and Werewolves' lezen? Kijk dan eens naar de andere titels die door lezers van dit boek werden bekeken. Misschien vind je daar het boek dat je zoekt.