Why Me?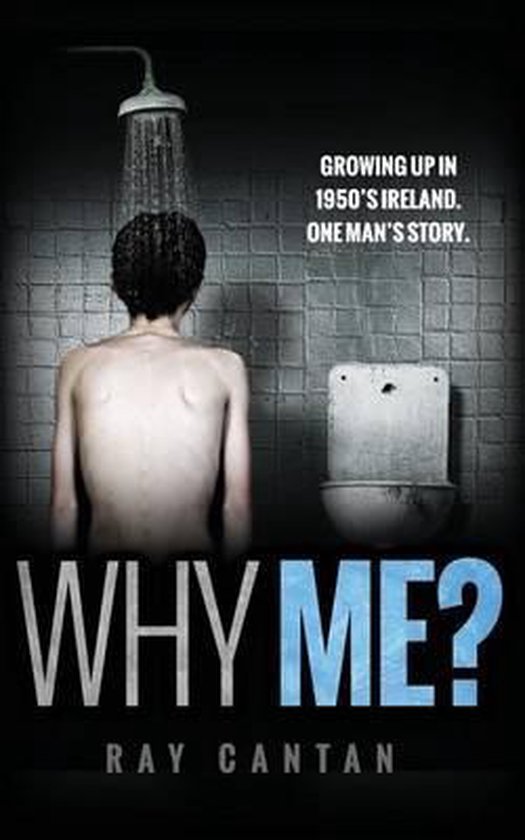 € 10.65
How often in your life have you asked yourself - 'Why did this happen to me?' You considered your life perfect; then a significant incident occurred that forced you to radically change direction. This autobiography gives an account of a life affected by more than its fair share of unforeseen events. This is the story of an Irishman, born at the start of the Second World War, who had to grow up in a parochial and primitive Ireland. Sexually, mentally and physically abused at school he overcame these trials to become successful in both Business and Sport. He lived for the first forty-six years of his life in Ireland. For the next six years, he worked and lived in England. There was then a significant change of location as he moved to live in South Africa for thirteen years. Forced to leave South Africa he spent the next six years living in England before transferring for one year to Australia and then two years in the South of France. He is now resident in the South East of England. As a young Protestant growing up in Catholic Ireland in the 1940's and 1950's he faced many challenges. Suffering occurred as he was not equipped to deal with the onslaught he endured. Born in Dublin, in Southern Ireland, and educated for eight years at boarding schools in Northern Ireland, which was a hostile environment, was a recipe for maltreatment and abuse. The first nine years were normal and the same as any other young boy growing up in Ireland during and after the Second World War. This was all changed in 1950 when his parents, for reasons only known to them, decided to send him away, at the age of nine, to a boarding school in Kilkeel, Northern Ireland. This is where the wheels fell off his tranquil life. He was thrown into an environment where he was treated, even as a nine year old, as the enemy. For the next eight years, he had to endure a daily diet of abuse. Seen by his school mates as an outcast and a joke he was subjected to constant maltreatment. Under this constant attack, he suffered mentally and physically, even thinking of suicide on a number of occasions. At the age of seventeen, he escaped the torture that was school by making a monumental effort to pass enough subjects in the Leaving Certificate to gain entry to Trinity College, Dublin. Successful in his quest, normality was restored, and he recovered quickly from the previous eight years of hell. How scarred he was from those eight years only became apparent as his life progressed. Graduating from University he started his working life as a secondary school teacher, but, for various reasons, transferred into business in 1970. Over the following seventeen years, he survived a varied and interesting business life until he became a director of Ferguson Television, in the UK, in 1987. Transferred from England to South Africa, to work with Tek Electronics, in 1992. Shortly after this relocation, events occurred which compelled him to leave Tek. He opened up his own Consulting firm operating across Southern Africa, running that for twelve years. Due to the difficulty of operating a white owned business in the new South Africa, where constraints were applied by the Government, he had to walk away from his business and return to the UK in May of 2005. Returning to England, he joined B&Q until he became a full time author writing under the 'nom de plume' Patrick Slaney. From 1968 to 1988 he was an International Field Hockey coach with his final role being as the senior Irish coach for a period of eight years. A busy business life was integrated with a busy sporting life which caused its own problems. Became a fully committed Christian in 1993 and ministered in a number of churches during his time in South Africa and England. A quadruple heart by-pass operation in 2001 was another hurdle that he had to overcome. WHY ME? as its name suggests, tells the story of someone who has overcome more than their fair share of adversity.
Details
Auteur : Mr Ray Cantan
ISBN : 9781910256411
Taal : Engels
Uitgever : Why Me?
Uitvoering : Paperback
Verschijningsdatum : juni 2014
Aantal pagina's : 342
Gewicht : 372 g
Anderen lazen ook
Meer boeken zoals dit
Wil je meer boeken zoals 'Why Me?' lezen? Kijk dan eens naar de andere titels die door lezers van dit boek werden bekeken. Misschien vind je daar het boek dat je zoekt.