Make Early Learning Standards Come Alive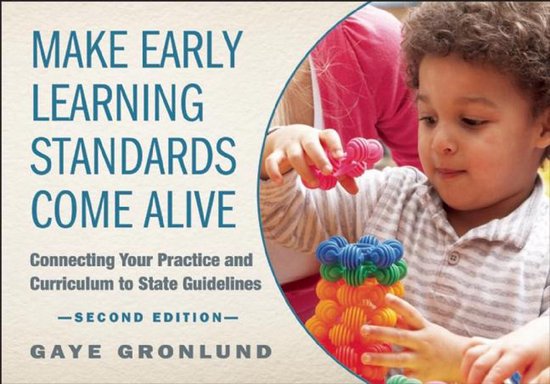 € 20.99
Early childhood education has become part of a standards-based environment. A large and growing body of research supports the critical relationship between high-quality early education and later academic and social competence. By defining the desired content and outcomes of young children's education, early learning standards can lead to greater opportunities for positive development and learning in the critical early years. This also means that early childhood programs may feel more pressure than ever. This book provides practical support and clear explanations on how educators, administrators, policy makers, and college students can make early learning standards relevant and useful in classrooms.

When the book was first published in 2006, 41 states had either adopted early learning standards or were in the process of creating them. This edition reflects the continuing evolution of early learning standards for preschool children in all 50 states. There are also references to new Common Core State Standards and their relationship to early learning standards.

Feedback for the first edition indicates that readers appreciate the book because it is comprehensive yet easy to read and understand, and it provides guidance that preschool teachers need to plan standards-based curriculum. The second edition maintains this user-friendly format and language.

Details
Auteurs : Gaye Gronlund, Redleaf Press
ISBN : 9781605543697
Taal : Engels
Uitgever : Redleaf Press
Uitvoering : E-book
Verschijningsdatum : september 2014
Aantal pagina's : 160
Afmetingen : Afmeting: 1 x 1 x 1 cm
Gewicht : 386 g