Breaking the Cycle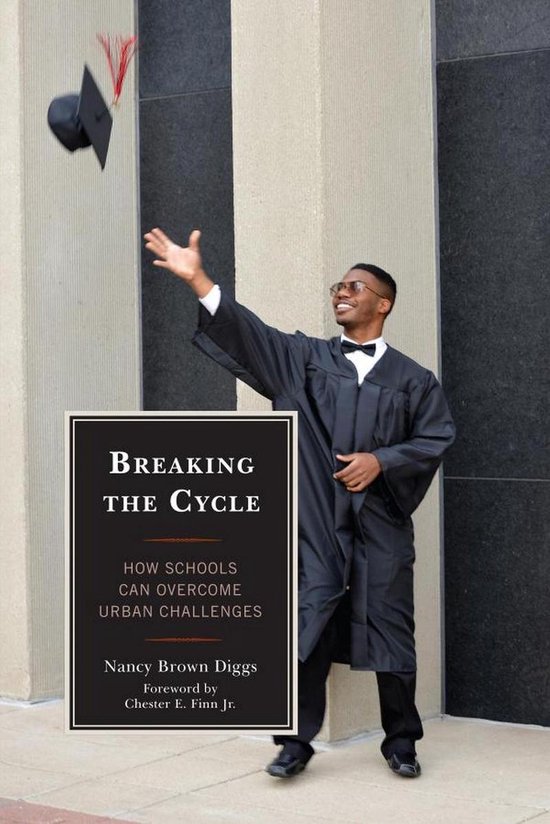 € 33.99
Breaking the Cycle tells the inspiring story of young people whom many would write off as a lost cause but who, thanks to a remarkable school, are headed for success. We learn about their world from teens like Shawna, the daughter of a crack-addicted mother. Or Andre, the only one in his family not on drugs. Or Daron, kicked out of his home by an abusive father. Challenged by the pernicious factors of their environment—drugs, violence, fatherless homes, and poor educational backgrounds—students at the Dayton Early College Academy are nevertheless beating the odds. All are headed for college, from which the vast majority will graduate.

The book reveals how this school is succeeding when so many fail. It conveys the hopeful message that others can replicate much of what "DECA" does and save a generation mired in despair.

America's failure to educate its urban children is evidenced by our woeful statistics. If it is possible to turn around this bleak picture—and it is—this is a story well worth telling. And this is what Breaking the Cycle aims to do.

For more information on the book, including interviews with the author please check out www.nancybdiggs.com.

Details
Auteur : Nancy Brown Diggs
ISBN : 9781475806120
Taal : Engels
Uitgever : R&l Education
Uitvoering : E-book
Verschijningsdatum : oktober 2013
Aantal pagina's : 168
Druk : 1ᵉ druk