The Power of Habit
Why We Do What We Do, and How to Change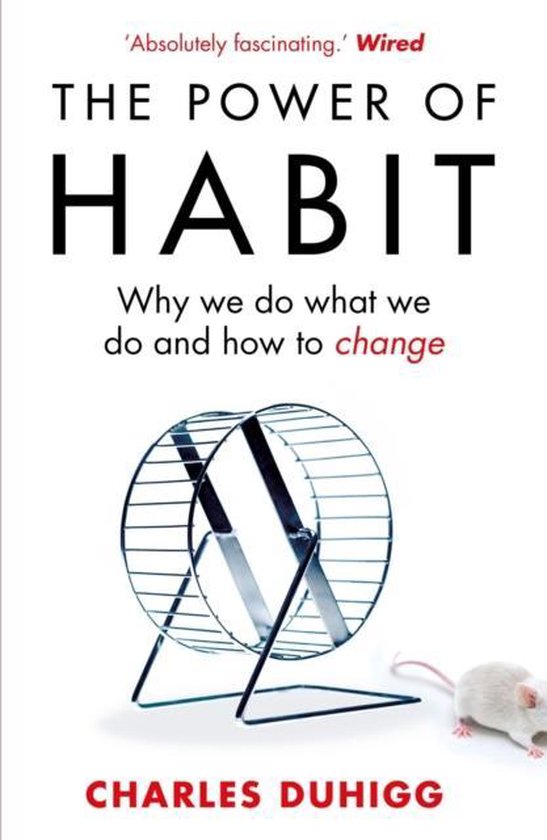 The Power of Habit
Hardcover, ISBN 9781847946249
€ n.n.b.
Uitleg: klik op een winkel om te zien of het boek daar te koop is.
Boekbeschrijving
Why do we do develop habits? And how can we change them? We can always change. In the Power of Habit, award-winning New York Times business reporter Charles Duhigg translates cutting-edge behavioural science into practical self-improvement action, distilling advanced neuroscience into fascinating narratives of transformation. Why can some people and companies change overnight, and some stay stuck in their old ruts? the answer lies deep in the human brain, and the Power of Habits reveals the secret pressure points that can change a life. From Olympic swimmer Michael Phelps to Martin Luther King Jr. , from the CEO of Starbucks to the locker rooms of the NFL, Duhigg explores the incredible results of keystone habits, and how they can make all the difference between billions and millions, failure and success - or even life and death. the Power of Habit makes an exhilarating case: the key to almost any door in life is instilling the right habit. From exercise to weight loss, childrearing to productivity, market disruption to social revolution, and above all success, the right habits can change everything. Habits arent destiny. theyre science, one which can transform our businesses, our communities, and our lives. p Plenty of business books that try to tap into the scientific world manage to distil complicated research into readable prose. But few take the next step and become essential manuals for business and living. the Power of Habit is an exception. ANDREW HILL, FINANCIAL TIMES
Boekspecificaties
Verschijningsdatum
februari 2013

Afmetingen
19,8 x 13,2 x 2,9 cm

Aantal pagina's
400 pagina's
Lezers van The Power of Habit toonden ook interesse in de volgende boeken. Klik hier om meer aangeraden boeken te bekijken.
Bekijk de boeken tips voor meer inspiratie. Leuk voor jezelf of als cadeau, hier vind je alle boeken tips.
De biografie van Memphis Depay
Memphis Depay is misschien wel een van de meest besproken voetballers van deze generatie. In Heart of a lion lees je het levensverhaal van Memphis Depay, geschreven door Simon Zwartkruis.
De Bergmankronieken deel 6
Het oordeel van Hjörth Rosenfeldt is het nieuwste deel in de serie De Bergmankronieken. In dit boek is de onuitstaanbare psycholoog Sebastian teruggekeerd naar zijn oude leven.