Mercenary and the Marriage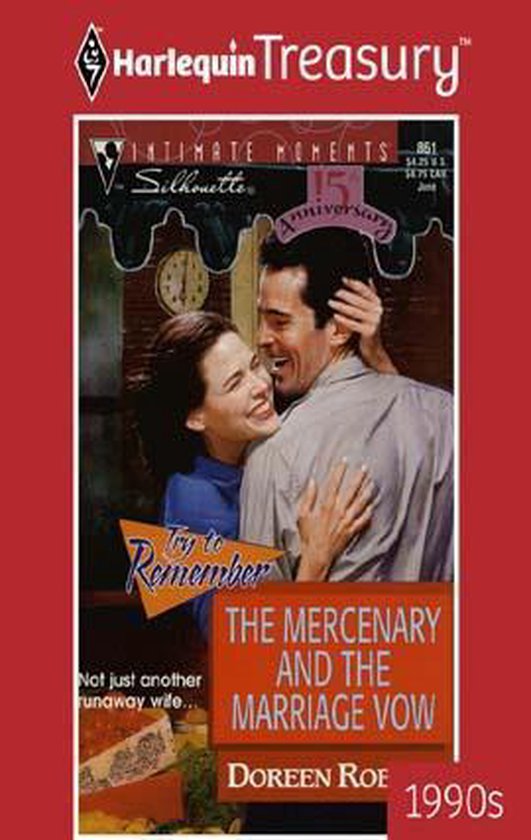 € 3.99
15th Anniversary

Celebrating fifteen years of romance

Silhouette INTIMATE MOMENTS

Try to Remember

A FORGETFUL WIFE?

When Valeri Richmond awoke in the arms of rugged Nathan Thorne, all she knew was that she was compellingly attracted to the sexy mercenary whose mission was to bring her back to a husband and children she did not remember.

But after Nathan brought her "home," he knew they'd been set up. Her "husband" welcomed her back with a shower of bullets and a demand for information that the pretty amnesiac could not recall. Now Nathan had a new vow: to one day claim Valeri as his own.

A forgotten past…a hoped-for future.
Details
Auteur : Doreen Roberts
ISBN : 9781459265639
Taal : Engels
Uitgever : Harlequin Treasury-Silhouette Intimate Moments 90s
Uitvoering : E-book
Verschijningsdatum : juli 2011
Aantal pagina's : 256