The Unauthorized Guide To Doing Business the Jamie Oliver Way
10 Secrets of the Irrepressible One-Man Brand
The Unauthorized Guide To Doing Business the Jamie Oliver Way
Paperback, ISBN 9781907312410
€ 12.99
Uitleg: klik op een winkel om te zien of het boek daar te koop is.
Boekbeschrijving
Love him or loathe him, Jamie Oliver is one of the best-known and richest celebrity chefs in the world. But there is more to the man than his linguine. He towers over a business empire that comprises restaurants, shops, cookware, food, magazines, books, DVDs and television production. So how does he maintain his brand name and values across such diverse interests? The Unauthorized Guide to Doing Business the Jamie Oliver Way draws out the universal lessons from Jamie Oliver's remarkable success and identifies 10 secret strategies for business growth and branding that can be applied to any business or career: Be yourself, but more so Extend the brand Build on what you're good at Remember the social dimension Become the face of a supermarket Deal with adversity Go international Protect the brand Be controversial Be bold Want to be the best? The secrets of phenomenal success are in your hands. Check out the other Unauthorized Guides in this series: Richard Branson; Duncan Bannatyne; Alan Sugar; Bill Gates; and Philip Green .
Boekspecificaties
Auteur
Uitgever
John Wiley And Sons Ltd
Verschijningsdatum
2010-03-26

Aantal pagina's
216 pagina's

Extra groot lettertype
Nee

Oorspronkelijke releasedatum
2010-03-26

Subtitel
10 Secrets of the Irrepressible One-Man Brand
Lezers van The Unauthorized Guide To Doing Business the Jamie Oliver Way toonden ook interesse in de volgende boeken. Klik hier om meer aangeraden boeken te bekijken.
Jamie Oliver
€ 23.99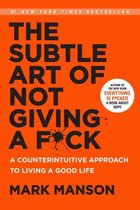 Mark Manson
Paperback
€ 11.99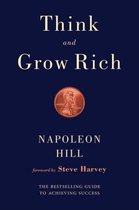 Napoleon Hill
Paperback
€ 9.69
Bekijk de boeken tips voor meer inspiratie. Leuk voor jezelf of als cadeau, hier vind je alle boeken tips.
De biografie van Memphis Depay
Memphis Depay is misschien wel een van de meest besproken voetballers van deze generatie. In Heart of a lion lees je het levensverhaal van Memphis Depay, geschreven door Simon Zwartkruis.
De Bergmankronieken deel 6
Het oordeel van Hjörth Rosenfeldt is het nieuwste deel in de serie De Bergmankronieken. In dit boek is de onuitstaanbare psycholoog Sebastian teruggekeerd naar zijn oude leven.